Connecting ideas and technologies
Companies
MIBCON Group unites companies operating in the field of information technology into one cooperating unit. We cover a wide range of activities, consulting services, and technologies. We offer both simple solutions and comprehensive deliveries, and we operate in the Czech and Slovak Republics and other countries around the world. We aim to create a creative space that will allow people around us for self-realization. We help discover new approaches and perspectives.
MIBCON is one of the most prominent Czech-Slovak SAP partners and the only representative within the prestigious international partner network United VARs for the Czech Republic and Slovakia. A great team, with experience from various areas, values proven SAP standards and is not apprehensive of innovation regarding processes or products. One of the company's strengths is the comprehensive implementation of large ERP projects based on SAP. The company is certified to provide SAP licenses and maintenance.
The company MIBFORMA combines consulting companies MIBCON SK and INFORMA, which operates primarily on the Slovak market. The main focus is on providing comprehensive solutions based on SAP products, including the supply of licenses and maintenance, and their mutual integration. An expert team of consultants offers experience in implementations from sales to manufacturing companies.
MIBCON DIMA (Data and Information MAnagement) is a consulting company focused on working with data, including the design and modeling of data structures, data warehouses, and ETL processes. The company provides implementation, management, development, and optimization of database systems SAP / Sybase, PostgreSQL, Microsoft SQL. It also provides support and delivery of PowerBuilder licenses and training in the areas mentioned above.

You will find Designeo Creative products at airports and retail chains around the world. The company develops applications for leading retail marketing agencies to improve customer experience and emotions while shopping. It provides custom development of web and mobile applications on any platform, including MS Azure, AWS, Google Cloud, and the integration for various hardware solutions.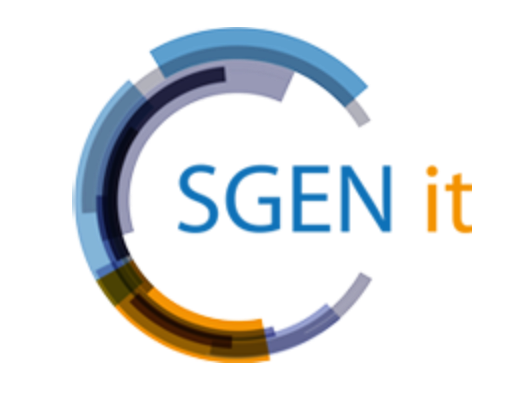 SGEN IT consultants have extensive practical experience from manufacturing companies. They strive for full utilization of standard approaches and procedures in SAP Manufacturing, ME, and MII environment. They specialize in SAP Solution Manager, which helps manage and optimize IT processes in the SAP environment. The company also develops its own solution for license management and job maintenance.
The goal of the Pointee Interactive start-up is to radically change the well-established procedures of process consulting through a software tool. Using AI and data science, the strengths and weaknesses of key company processes are found automatically. Based on real customer data, the potential for improvement is quantified, and transparent steps to reduce costs and increase productivity are identified.
MIBCON Group a.s.
Pod kopcem 31/3, Hodkovičky, 147 00 Praha 4
Společnost je zapsaná v obchodním rejstříku vedeném Městským soudem v Praze, oddíl B, vložka č. 24622.